THE SELECTION
THE EXCELLENCE OF THE BEST SICILIAN DURUM WHEAT
The sicilian and climate soil favor the growth of a wide and rich durum wheat in addition to fostering  natural drying. The scent of wheat has nuances hard to find elsewhere: Sicilian wheats refill the fields,  reconstruct landscapes, enrich the biodiversity that has always distinguished the island, with growing  attention to sustainable agriculture. Donna itriya careful selects the semolina from the best Sicilian durum  wheat for an excellent pasta with an unmistakably Mediterranean flavor.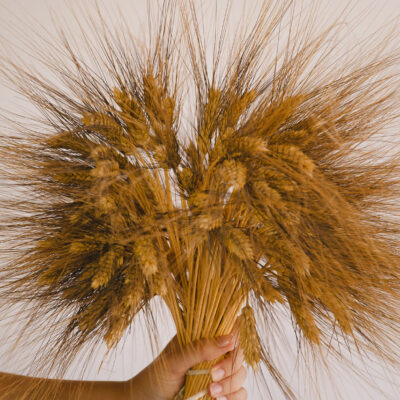 PRODUCTION
PRODUCTION FOLLOWING THE ARTISANAL METHOD
Donna itriya's pasta is made with 100% Sicilian Wheat a valuable gift given us this incredible our planet which is nothing more than our soil, our earth. Our pasta is kneaded with pure water but it's also bronze drawn and slowly made it dry using however 2 key elements: -the patience of those who has always made pasta; – the sea breeze. Talking about the drying process takes places in static cells with long times at low temperature in order to not alter the nutritional and organoleptic qualities of the product, following the tradition of processing according to the artisan method.
CRADTSMANSHIP MEETS INNOVATION
Donna itriya produces using the most modern technologies available today, boasting a production capacity  capable of satisfying the current needs of the industry, respecting the original artisan method of dry pasta.  Each step of the supply chain is followed, controlled and certified from the fields' packaging, passing  through all the phases. And that's how La Via Della Pasta reborn giving life to the excellence of the best  Sicilian durum wheat.